Famous Guitarmaker Internet World Headquarters
June, 1997
Featured Artist
Marcos Vinicius guitar
"Dedicatoria"
---


...Contro l'immediatismo date tempo al tempo e aspettate, con persistenza e determinazione, i migliori risultati possibili che, se realmente volete, non dubito possiate conseguire...

...L'Arte è una necessità spirtuale dell'uomo. La tecncia cosciente è l'arte necessaria alla nostra realizzazione come musicisti, dove le nostre idee, parole e frasi saranno meglio comprese se useremo con arte questa bella grammatica di suoni.



(dal libro didattico "L'Arte della Tecnica Cosciente"
di M. Vinicius - Pongo Edizoni) English translation
DEDICATORIA, at a first glance appears to be a simple heterogeneous collection of pieces by composers of completely diverse biographical backgrounds. An analysis of the title and its semantic value indicate otherwise. Dedicatoria is a Spanish term of dedication, the significance of which is a homage that the author wishes to make of this work to a real or idealized audience.

Vinicius wished the dedication to operate as a title and, as the title itself represents a form of interpretation, this choice advises us that, in our case, the title does not have the simple function of identification. It is the act of baptism of a work in which the performer takes on the responsibilities belonging to a composer.

The individual pieces, written by well known composers and therefore easily recognizable, are set out here in a certain unique manner with the objective of producing a significant effect which would not be possible (even though present in the expressive potential of each one) if they had not been placed in this sequential order by the performer....

...At this point it is perhaps necessary to remind ourselves how much a culture, founded on the conservation of historic memory, should be indebted to artifices of this kind, because in the words of Thomas Mann:

The quotation, as such, has something
specifically musical notwithstanding its
mechanical aspect. On the other hand it is a
reality which transforms itself into fiction
absorbing reality, confusing their borders and
obtaining a particular dreamlike fantasy.
(Thomas Mann, Romance of a romance)

Vittorio Vinay
(Translation: Colin Vincent)
SELECTIONS
Bruno de Souza (1963)
Introducion Y Milógna (3:55)

Gaspar Sanz (1640-1710)
Four Dances from "Suite Española"
Españoleta (1:14)

Danza de las Hachas (0:28)

Rujero (0:30)

Paradetas (0:23)

Michael Praetorius (1571-1621)
Ballet from "Terpsichore Book" (2:49)

Paolo Colombo (1969)

Eco Di Una Lauda from "Tres Carmina" (3:54)

David Kellner (1670-1748)

Aria in D (2:35)

Henrique Annes (1946)

Prelude for guitar (1:55)

Enrique Granados (1867-1916)

Dedicatoria from "Cuentos de la Juventud, op.1" (2:04)

Milan Tesar (1938)

Ballad n. 2 (2:33)

Ballad n. 1 (2:08)

Júlio Borges (1919)

Waltz n. 2 (2:57)

Leo Brouwer (1939)

Guajira Criolla (1:56)

Francis Kleynjans (1951)

Barcarolle n.1, op.60 (3:09)

Eduardo Sainz de la Maza (1903-1982)

Habanera (2:58)

Radaés Gnatalli (1906-1988)

Study V (2:18)

Joaquin Rodrigo (1902)

Sarabande Lointaine (5:30)

---

Executive Producer: Marcos Vinicius & Pongo Classica Musica
Recording Producer and Sound Engineer: Fabio Bertin
Photos: Armando Redolfo
Graphic Design: Marina Macchi
Recorded on November/December 1996

Special thanks:
Giuseppe Colognese, Gianni Mascheroni
Raffaella Tosetto, Italo Moro, Vittorio Vinay
Fabio Bertin and Luisa Facconi

Marcos Vinicius uses a guitar "Gioachino Giussani" - Italy

The works by Borges and Colombo are dedicated to Marcos Vinicius
and published by Ruggineti Editore


All right of the producer and the owner of the recorded work reserved.
Unauthorized copying, public performance, broadcasting, hiring or rental of this recording prohibited, as provided by applicable law.
for contacts:
Pongo Classica Musica
Via Leonardo da Vinci, 11-22070 Locate Varesino (VA) Italy
phone +33 331-883.019
fax +39 331-833.645


e-mail: marvin@nest.it
http://www.interweb.it/marcos.vinicius
fax: +39 331-484574
© & Published Pongo Edizoini Musicali - Milano - Paris

Agent Concert (for Europe)
Mr Claudio Achilli
phone +39 76014457 fax: +39 2 76014468


Agent Concert (for SudAmerica)
Gabrielle Leib
phone: 005521-295.0730
fax: 005521-295.0580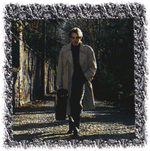 "...Against the desire for immediate results, take your time and wait, with persistence and determination, the best results possible which, if you really desire them, I have no doubt that you will be able to achieve...

...Art is a spiritual necessity for mankind. Conscious technique is the art necessary to realise ourselves as musicians, where out ideas, words and phrases will be understood better if we use with art this beautiful grammar of sounds."



(from didactic book "L'Arte della Tecnica Cosience"

by M. Vinicius - Pongo Edizione)

Italian translation



---
Price of CD is 36.000 (Italian Lires).
$21.81 (USA)
1 dollar = 1.650 lire
To order: please e-mail Marcos Vinicius directly.

Directory of our 1995, 1996, 1997, 1998 featured recording artists.

© famous guitarmaker internet world headquarters site maintained by cyboboy@cybozone.com