Kurt Rodarmer
An introduction
Kurt Rodarmer is a consummate musician. His mastery of the guitar places him squarely in the category of world-class artists, and his prodigious talent has been recognized and lauded by the likes of Segovia, Joaquín Rodrigo, Carlos Vázquez, and John McLaughlin. Kurt has spent the last ten years in relative seclusion during the preparation and recording of The Goldberg Variations CD. His transcription preserves Bach's music in its original form and makes use of custom instruments capable of producing the extended range required by the work.
The nature of this music broadens the appeal of the CD - and the artist - to a much wider audience than that of the classical guitar. Glenn Gould's landmark release in 1982 on CBS Masterworks of The Goldberg Variations, one of Bach's most loved instrumental works, catapulted TGV to an extraordinary level of popularity and awareness. Rodarmer's achievement of the complete work on his own instrument brings to it new qualities of expression and interpretation.
A student of the late Maestro Segovia, Rodarmer began studying guitar at the age of six. After several years of concertizing in the US, Canada, Martinique, and culminating in a triumphal national tour in Mexico, including performing at the prestigious Palacio de Bellas Artes, Rodarmer released his first LP recording, Volume One, in 1985. This album received wide air play and critical acclaim from the music world.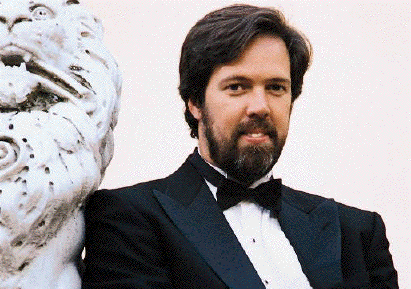 "I have the pleasure of wholeheartedly recommending to you guitarist Kurt Rodarmer. His record Volume One, delights me. He dominates the technique of this difficult instrument and is gifted with extraordinary musicality. I look forward to his future work."


- Joaquín Rodrigo (Concierto de Aranjuez, etc.)



"Excellent! You have a beautiful sound and I like your interpretation very much."


- John McLaughlin


Immediately after the release of Volume One, Rodarmer commenced work on The Goldberg Variations which were to consume him for the next ten years. Rodarmer's approach is to modify the instrument and the technology if necessary to meet the demands of the music, never the other way around. His music is alive, exciting, and always involving whether he is playing newly discovered guitar pieces or the world's most treasured masterpieces brought to light on the guitar. His artistic vision further unfolded during the creation of The Goldberg Variations, and we believe he has now emerged to become a major force in the musical world.
"Without a doubt, we are dealing with someone ultra-gifted, unpretentious and honest, who is destined to occupy a privileged place among world class musicians."


- Carlos Vázquez


CD REVIEW

January, 1997
We just received the following CD review from "Guitar Player" magazine. It appeared in their December 1996 issue. We also showed up in their February, 1997 issue under "Reader's Poll... And The Editors Recommend..."

Kurt Rodarmer
The Goldberg Variations

"Musical ecstasy. Wielding Cassandra and Blanca - custom Richard Schneider classicals - Rodarmer multitracks Bach's dizzying counterpoint with stunning precision and power. It's a daring record: Bach composed these pieces for keyboard, yet Rodarmer adapts them to the fretboard without changing Bach's notes or losing the thrust of each spiraling line. Pitched in the cello register, Blanca has a dark, sensuous voice that beautifully buttresses the ornamented melodies. Nylon baritone - how cool. Rodarmer's flawless delivery is inspiring, full of timbral contrast, dynamics and fast, singing vibrato. A fresh take on magic music."

Pangaea
Box 3289, Santa Clara, CA 95055



More information on the guitars...

Biography and personal notes.

Directory of our featured recording artists

Copyright 1996 Pangaea Productions, P.O. Box 3289, Santa Clara, CA 95055


Featured Artist, July 1996, Kurt Rodarmer
famous guitarmaker internet world headquarters site maintained by cyboboy@cybozone.com