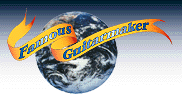 DUAL PARAMETRIC D. I.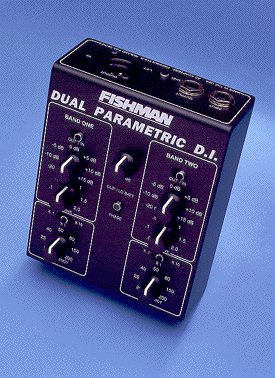 The bottom line.
All told, Fishman's Dual Parametric D. I. is sort of like a Swiss Army Knife for sound. You can use it to kill feedback in amplified acoustic guitars and miked vocals, make a bass sound more solid or more funky, create exquisite samples, give an electric guitar a cutting edge, fix the tone of a recorded track (or straighten out a sound before it reaches tape), and about a million other things. In addition to being a precision equalizer, the Dual Parametric D. I. is also a top-flight direct box that's perfect for guitar, keyboard, and bass onstage and in the studio. It's small enough to take anywhere, built like a tank, easy to use yet extremely precise, and reasonably priced. If you want the ultimate in control over your sound, the Fishman Dual Parametric D. I. is exactly what you need.

Suggested List $239.95, order # FI.PRO-DUA-PAR.

Fishman Product index.